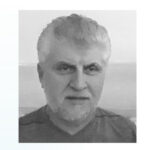 FADEL SAID
Group Managing Director
31 years of experience in Marketing, Sales and Management and plays a pivotal role in running the company and winning new business.
He has been based in Qatar for over 30 years and has extensive contacts and an excellent reputation for quality and on-time delivery of contracts.
He has extensive experience in facilities management, labour supply and resourcing and managing large labour intensive contracts.
He has worked for OPD for over 20 years in which time he has built long term, trusting relationships with governmental and corporate business partners and has helped turn the OPD group into the trusted business partner that it is today.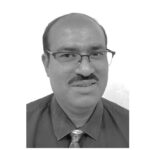 BIJU KUTTIKAT
Group General Manager
25 years of experience in Finance, Sales, Operations and Management and has responsibility for the day to day management of the company.
He has worked at the company for 21 years in which time he has contributed to its exceptional growth.
He provides leadership at all levels of the organisation and helps maintain the focus on customer service by communicating and embodying the company vision and values.
He believes that human resource is the backbone of the company and ensures the best staff by recruiting, interviewing, hiring and mentoring new talent.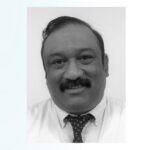 RINO GOPALAN
Facilities Manager – Operations
With more than 15 Years Experience in Facilities Management, Operations and Administrative Works In UAE, Qatar and India, Rino has expertise in Soft and Hard Service Operations & Management.
He has spent 7 years with the OPD group and in this time has established and implemented departmental quality policies, goals, objectives and procedures.
He has responsibility for creating, managing and analysing performance data and other information and for quality auditing and surveys.
Overseeing tenders, procurement and contract management for the group of companies, he is also responsible for FM budgeting.
Pukar Khadka
Property Manager
Pukar has more than 18 Years Experience in Property Management, in Qatar, Dubai and KSA. Involved in the management of Al Faisaliah tower and Mall in Riyadh he was responsible for the management of 400 tenants and the leasing of vacant units and office space.
He worked as a Tenant Coordinator for the Times Square Centre in Dubai, where he was responsible for the mall management, rent collection, fit out licences, and financial reporting.
As a part of the management team, he responsibility for tenant liaison, rent collection, budgeting and day to day tenant management.