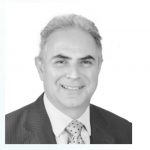 ADRIAN CAMPS – FRICS, ACIArb
Chartered Arbitrator
Adrian has over 35 years of property experience with the last 11 years spent in the Gulf and has been based in Qatar for 6 years. He is a Fellow of the Royal Institution of Chartered Surveyors, qualifying over 30 years ago.
He has been an Associate of the Chartered Institute of Arbitrators for over 18 years and has acted as an Expert Witness for over 25 years and has represented clients in the UK High Court and Lands Tribunal.
He has been acting as an Independent Expert and Arbitrator for over 19 years and was appointed to the RICS Dispute Resolution Service panel in the UK for 10 years.  As a member of the panel of a number of regional arbitration centres he is frequently called to act both as a sole arbitrator and tribunal member in a number of local disputes.
Having been appointed by the MENA RICS DRS panel, he has also acted as an Independent Expert in the region.
He has been appointed on over 200 property and construction cases and has issued numerous awards and determinations  in the UK and Middle East.
Having arbitrated large and complex cases in different legal jurisdictions Adrian has a thorough understanding of the procedures and rules governing the references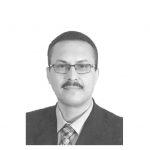 MOHAMMED MURAD
Legal Counsel
Murad graduated from the Facility of Law at Tanta University in 1992 and became a lawyer of the Supreme Judiciary in 1993. He has spent the last 11 years in Qatar as a legal advisor and has over 25 years of legal experience.
He is responsible for all contractual issues and regularly reviews and advises on oil and gas related contracts and service contracts related to manpower supply.
He also advises on leases and all property related matters, in commercial and residential sectors